HUGO VAN DER MOLEN'S
Historic Papers site
a collection of historic invoices and letters
een verzameling historische rekeningen en brieven
---
Aviation / Luchtvaart
(update 1-5-2021)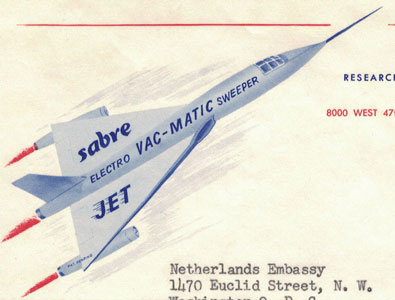 Dr. Hugo H. van der Molen - Wederikweg 114 - 9753 AE Haren, The Netherlands
Tel: +31 (0)50 534 8795; email: [email protected]
en Facebook of Linkedin
---
Ordering information / Bestelinformatie
---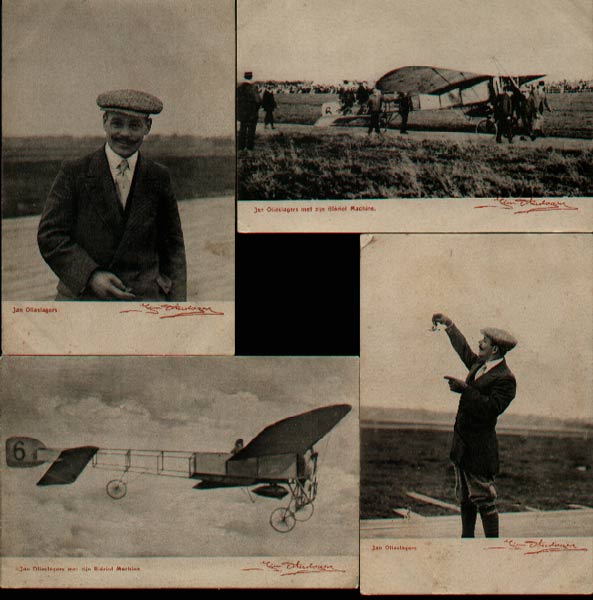 Jan Olieslagers met zijn Blériot Machine
4 briefkaarten met in rood gedrukte handtekening van Jan Olieslagers (uitgave r. v.d. Velde, Leeuwarden): 2 kaarten met hemzelf en 2 kaarten met zijn Blériot Machine. Louis Blériot (1872-1936) was de eerste die met een vliegtuig (in 1909) het Kanaal overstak van Calai naar Dover. (rechter kaart heeft lichte gebreken); prijs voor de set van 4 kaarten: 75 Euro.
English: 4 post cards from Jan Olieslager, with his printed signature in red: 2 cards of himself and 2 cards of his Blériot Machine. Louis Blériot was the first to cross the Channel by plane in 1909, from Calai to Dover. Right card has some flaws; price for the set of 4: 75 Euro.
---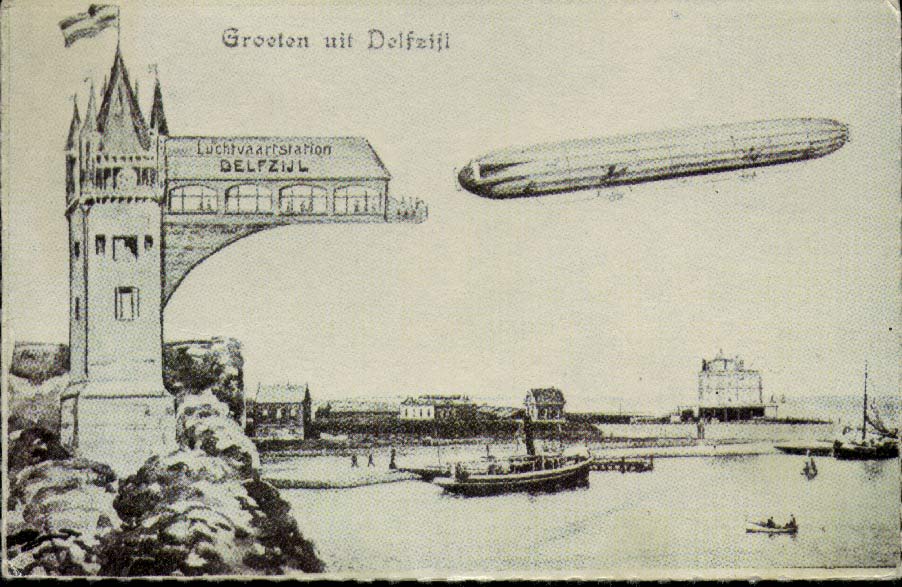 Luchtvaartstation Delfzijl, province of Groningen, The Netherlands
English: postcard (undated, unused), 13,5 by 9 cm., blue/black, with picture of the harbour of Delfzijl, with in it drawn or mounted a tower with platform where the depicted Zeppelin can "land". Text on the building: "Luchtvaartstation Delfzijl"; (E:nglish: Air traffic Station Delfzijl); and in the air the text "Groeten uit Delfzijl" (Engl.: greetings from Delfzijl). Price 50 Euro.
---
---

Koninklijke Nederlandse Vliegtuigenfabriek Fokker
Schiphol-Z, brief d.d. 20-8-1954, Prijs € 25
---

Fijnhouthandel-Haarlem, brief uit 1934, met een gravure met een boomstam en een plank met de tekst "Het triplex der Fokker-vliegtuigen", conditie VF: de linkerrand is iets omgebogen om in een A4-hoes te passen. Prijs € 25.
---
USA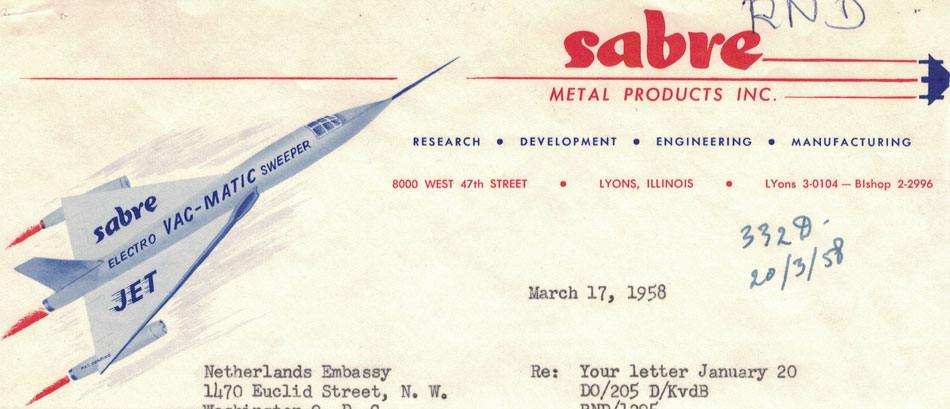 Sabre
Metal products Inc.
Lyons, Illinois (USA)
Brief uit 1958 aan de Nederlandse ambassade in Washington, met fraai vignet van een straaljager., Prijs: € 50

---
Kijkt U ook eens op onze website met historische aandelen op luchtvaartgebied / You may also take a look on our website on historic bonds and shares related to aviation
---