HUGO VAN DER MOLEN'S
Historic Papers site
a collection of historic invoices and letters
een verzameling historische rekeningen en brieven
---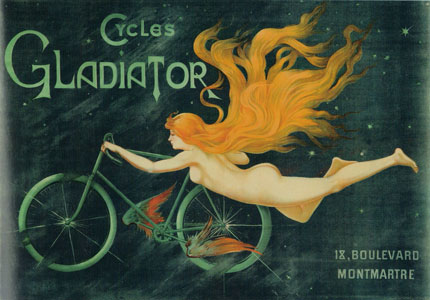 Affiche ca. 1895 - 1900, afm. 96,6 x 134 cm, , Musée Carnavalet, Paris.
Imp. G.Massias, Passage Daudin - Paris; Ontwerper: L.W.
Klik op de foto voor een vergroting
---
Bicycles / Fietsen
(update 30-1-2021)
Dr. Hugo H. van der Molen - Wederikweg 114 - 9753 AE Haren, The Netherlands
Tel: +31 (0)50 534 8795; email: [email protected]
en Facebook of Linkedin
You are here: home - historic invoices - search by activity - bicycles / fietsen
---
Ordering information / Bestelinformatie
---
The Netherlands
J.S. Riemersma, Hoef-, grof-, en kachelsmederij, Jonkersland - Langezwaag (Fr.)
Landbouwwerktugen, rijwielen, huishoudelijke artikelen, zinkwerk en electrische aanleg,
nota, Langezwaag 1944; afb. (3 bij 2 cm) van hoefsmid met paard; afb (3 bij 4 cm) van sulkyrijder met tweespan; afb (1 bij 2 cm van rijwiel; see picture; 50 Euro.

J.W. Koopman,
Fabrikant van de "Sint-Bavo" - Rijwielen; Bondsrijwielhersteller; Handel in Friesche, Noorsche en Engelsche schaatsen; Stoom-schaatsenslijperij; Aanleg van electrische schelgeleidingen en telefoon; Eigen inrichting voor vernikkelen en emailleren.
Raaks 3, Haarlem, 1900: firmarekening in rood en zwart, met rode jugenstilornamenten; 95 Euro.

United Kingdom
Osmonds, Ltd.
"The bicycle that made Birmingham famous"
Letter to the Nederlandsche Handel-Maatschappij, Birmingam, 1908; illustrations of an Osmaond bicycle for men and a tower, Condition VF +; price 95 €.
---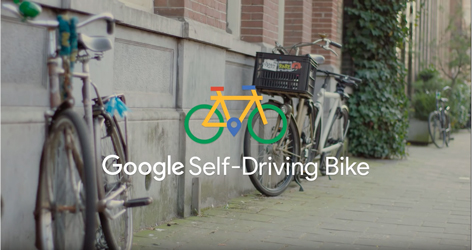 klik hier voor een film over Google's Self-Driving Bike !!
---
Bronnen:
- 100 jaar rijwielposters, 96 affiches (elk ca. 24 x 37 cm.), waarvan 64 in kleurendruk.Uitg. L. J. Veen, Wageningen, 1973, ISBN 90 204 3719 4 (112 p.)
- Hupperetz e.a. (red.), Godinnen van de Art Nouveau, Uitg. WBOOKS, Zwolle, 2020, ISBN 978 94 625 8404 4 (200p. in kleurendruk)
---
You are here: home - historic invoices - search by activity - bicycles / fietsen
en Facebook of Linkedin