HUGO VAN DER MOLEN'S
Historic Papers site
a collection of historic invoices and letters
een verzameling historische rekeningen en brieven
---
Soap / Zeep
(update 24-9-2022)

Dr. Hugo H. van der Molen - Wederikweg 114 - 9753 AE Haren, The Netherlands
Tel: +31 (0)50 534 8795; Fax: +31 (0)50 534 0852; email: [email protected]

en Facebook of Linkedin

Email hier uw vragen of bestellingen
---
Ordering information / Bestelinformatie
---
Belgium / Belgique / België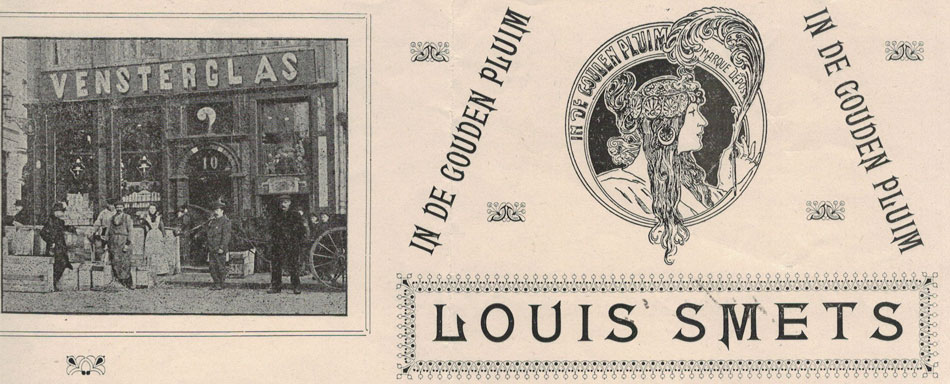 Louis Smets
Gent (B)
10 Vrijdagsmarkt & Waaistraat
Vensterglas, Verf, Borstels, Zeep
Rekening uit 1910 met fraaie afbeelding van een vrouwenhoofd in Art-Nouveau stijl, met lang haar en een pluim, alsmede een foto van de winkel.
Conditie: 2 nette vouwen, heel mooi, zonder enig gebrek, Prijs € 50.
---
France
Jn. Giraud Fils
Parfumerie au principe des fleurs; Parfumeur- Savonnier- Distillateur
Grasse (Fr.- Alpes Maritimes); lettre des affaires / business letter (21 by 27 cm.) from 1911 to the Nederlandsche Handel Maatschappij; beautiful engraving (9 by 10 cm) of Grasse and the perfume factory, decorated with flowers and medals from contests; 2 light folds, no defects, price 95 €.
---
---
The Netherlands / Nederland
firma D.J. de Jongh


Arnhem, nota uit 1932, 14 bij 24 cm., met 4 bij 7 cm reclameplaat van zeeppoeder "De Hollandsche Waschvrouw" en T.P. Viruly & Co's Stoomzeepziederij "de Hamer" te Gouda;

de plaat toont een vrouw op klompen die de was ophangt, met molens op de achtergrond; 2 archiefgaten, waarvan 1 door de afbeelding, prijs 50 Euro.
---
---
C.A. Woltman Elpers' Zeepfabriek "De Vergulde Hand" N.V.
Amsterdam; oudste zeepfabriek ter wereld, opgericht 1554. (

English:

Oldest soap factory in the world, established in 1554)
Nota uit 1933 aan Hotel "De Kroon" in Breda; met 5 bij 2 cm. vignet in rood en goud en gouden bovenrand; afm. 20 bij 17 cm; ordner gaten; prijs 35 €.
---
---
Links:
Zeepmuseum in Valkenswaard van Elvera Geurts
---